Fitness Leadership Program
Want to be a personal fitness trainer or teach fitness classes?

It is our mission at UCLA Recreation to offer affordable, safe, and fun fitness options for our students, staff, faculty, and alumni. Teaching life-long skills that promote healthy life-style choices is a business that we take pride in. FITWELL has the unique opportunity to impact the lives of many people in a positive way, and we take great care in creating the highest caliber personal fitness trainers and group exercise leaders in the industry. Our program is challenging, and our fitness leaders become excellent role models who lead a variety of fitness classes, strength & conditioning programs, and train clients one on one to lead healthier, happier lives!
The Fitness Leadership Program (FLP) is an in-depth training program that prepares participants for the National Strength & Conditioning Association's Certified Personal Trainer exam (NSCA CPT) or the American College of Sports Medicine's Group Exercise Instructor (ACSM GEI) certification.
The program includes both lectures and practical sessions Participants learn all of the fitness fundamentals required of fitness professionals. Lectures cover Anatomy, Basic Physiology and Adaptations to Exercise, Biomechanics, Exercise Technique, Program Design, Special Populations, Adherence and Motivation, and more. In the practical sessions, you master exercise technique and learn how to teach exercise and lead classes or train 1:1. Participants may assist in fitness classes, serve as UCLA Fitness Leaders & Liaisons to the campus community, and volunteer at health fairs and other wellness functions. Participants in good standing can start working in our programs as early as winter quarter.
At the end of the program, FLP participants take the NSCA CPT or ACSM GEI exam. (Test fees not included in program cost.) In addition to the written exams, FLP participants take an in-house practical exam and perform an audition. Our UCLA fitness staff is selected through this process.
Acceptance into the program is based on an application. The program is two and one-half quarters. Attendance at training sessions is mandatory. Cost of program does not include books or exam fee.
SPECIFIC INFORMATION for Fall 2022
At the start of the program, you will be assigned a mentor (one of our full time and/or seasoned trainers). You will be required to meet regularly with this person throughout the program.
You will also be required to observe and eventually assist at least one fitness class per week throughout the entire program.
PROGRAM FEE : $450 (can be paid in 3 quarterly installments or in full)
INFORMATIONAL MEETINGS
Wednesday, 10/12/22, 7:30-8:30pm, Games Lounge, JWC
or
Friday, 10/14/22, 3:00-4:00pm, Games Lounge, JWC
APPLICATION
Click here for the Google Form Application. Due: Monday, 10/17/22. Contact Elisa Terry at eterry@recreation.ucla.edu after the deadline.
DATES and TIMES OF PROGRAM
Quarter dates: Fall: 10/19/22 - 12/2/22, Winter: 1/11/23 - 3/17/23, Spring: 4/5/23 - 6/9/23
Wednesdays 7:30pm-9:15pm, Games Lounge, JWC & Fridays 3:00pm-5:00pm, Pardee Gym.
If in good standing in the program with demonstrated proficiency, FLPers can start teaching fitness under the supervision of certified personnel and earning money by the start of Winter Quarter (2023).
Yoga Leadership Program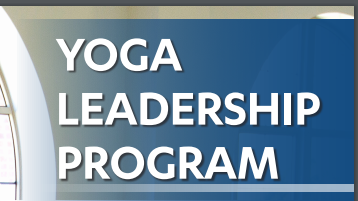 Love yoga and want to take your practice to the next level? Want to lead yoga classes at UCLA & Yoga studios? Learn to teach core yoga flow/hatha yoga classes.
This is a Yoga Alliance accredited Yoga Teacher Training allowing you to teach both at UCLA and in Yoga studios. This hybrid 200-hour program will meet on weekends for six months in a combined format with in-person, asynchronous at home study and live stream virtual classes, exercises, and practices with the use of different online platforms (Zoom, CCLE) to facilitate your learning and practice.
**Class format will be follow the guidance of COVID-19 campus safety protocols and change as necessary.**
Participants will gain an excellent foundation in anatomy & alignment of asanas, asana sequencing, building a class, pranayama and basic meditation and be exposed to subtle body anatomy/chakras, basic yoga philosophy, neurobiology of yoga, Ayurveda and Sanskrit.
2022 Hybrid Format: In-Person + Asynchronous at Home Study + Live Stream Virtual Classes
The schedule will be over 7 weekends in person & virtualand an additional required 100-hour of asynchronous at home study. The daily schedule will be Saturday & Sunday: 8am-5pm (including a 1-hour lunch & 4 breaks throughout the day). Our in-person weekend sessions will include daily Yoga flows and practicum for practicing teaching Yoga & exercises.
In-Person Dates: Saturdays & Sundays, 8:00am-5:00p*
**Due to current COVID-19 campus safety protocols, classes will be virtual until otherwise noted and a return to in-person indoor programming is approved by campus.**
Module 1: January 29 & 30, 2022
Module 2: February 26 & 27, 2022
Module 3: March 26 & 27, 2022
Module 4: April 30 & May 1, 2022
Practicum: May 14 (9a-1p)
Module 5: May 21 & 22, 2022
Review Study & Practicum: June 11 & 12, 2022
Certification: June 25 & 26, 2022
*includes a one hour lunch and 4 breaks throughout the day
Requirements:
Minimum of 2 years of Level 1/2 yoga practice
A 20- min video of your practice including 2 sun salutations with the vinyasa flow transition, plank, runner's lunge, crescent pose, triangle, ½ moon. warrior 1, warrior 2, warrior 3, extended side angle. twisting triangle, ½ bow & bow poses, seated bound angle pose, pigeon pose
Application online (due Jan. 21, 2022)
UCLA Student or UCLA Recreation member
Info Meeting Times (only need to attend one):
Please attend one of those 4 virtual Zoom info meetings to connect, learn more & ask questions about this program.
Cost: $660
(does not include books)
Or pay in 3 installments of $220
Application:
Access the Yoga Leadership Program APPLICATION here!
For questions, please email idusoleil@recreation.ucla.edu for more information!