PFT in the Zone, Fitness Assessments, and Nutrition Series are SUSPENDED during campus closure due to COVID-19
Welcome Back, Bruins!
Fall 2021 Upcoming Events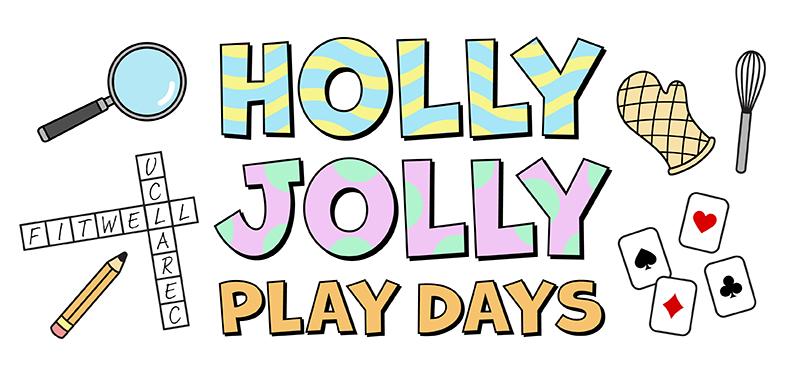 Holly Jolly Play Days for UCLA Staff & Faculty:
Sign up for Holly Jolly Play Days & sprinkle more FUN, PLAY & GOOD HEALTH into your holiday season! 
From 11/15/21 - 12/17/21, we'll send weekly emails with wellness related challenges, tips for healthier holidays, workshop opportunities, and more! Submit your game boards each week to earn prizes. See below for more information on how to sign up and what to expect.
JOIN US FOR HOLLY JOLLY PLAY DAYS:
Step 1: Sign-Up Today!
Step 2: Beginning 11/15/21, you'll receive Monday emails full of nutrition and fitness games, healthier holiday tips, and more. Participate each week to earn prizes!
Step 3: Watch for Friday emails where you can upload your completed game board for the week. A completed game board submission earns you a prize you can pick up at the John Wooden Center the following week!
Step 4: When you submit your game board for all of the 5 weekly challenges you can earn a free t-shirt!*
Step 5: Join us for a grand finale on Wednesday 12/15 at Janss Steps, 10am-2pm.
Registration Instructions
1. Visit the UCLA Recreation Program Registration web page.
2. At the top, click on " Log In " if you have an account or " Sign Up " to create an account.
3. Once logged in, click on " All Activities."
4. On the left-hand side, select " Fitness & Recreation Classes " and the correct Quarter.
5. Click on the name of the Program Offering. (Ex: "Group Fitness & Yoga Pass")
6. Choose a section and click on REGISTER. Follow instructions to complete the transaction.