Diabetes Prevention Program
For UCLA Staff, Faculty, Students & Retirees
Through a collaboration with the University of California Office of the President/UC Health, Systemwide HR, the Healthy Campus Initiative, and FITWELL, the Diabetes Prevention Program (DPP) is offered for UCLA staff, faculty, students, and retirees. UCLA DPP follows the guidelines for National Diabetes Prevention Programs, using a CDC approved curriculum, trained lifestyle coaches, and group support over the course of a year. UCLA DPP has achieved FullPlus recognition by the CDC for meeting all performance criteria and quality standards.
UCLA DPP provides education, encouragement, and the tools necessary to help individuals reach their health goals. Participants meet in a classroom setting to discuss the CDC approved curriculum, which includes basic information on nutrition, ways to increase physical activity, stress management techniques, and ideas to stay motivated. The hour-long classes are held once a week for the first three months, biweekly for month four, and monthly for months five through twelve.
Most classes are currently delivered virtually via Zoom, with a few in person classes offered throughout the year.
For in person cohorts, classes are held at the John Wooden Center and participants may park in Visitor parking in Lot 4 for a small fee.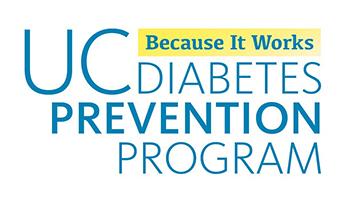 Eligibility to Participate
At least 18 years old;
BMI of 25 or greater; (Individuals of Asian descent may have a BMI of 23 or greater);
AND one of the following:
Past diagnosis of gestational diabetes
A blood test with a prediabetes diagnosis in the last year
A score of 5 or greater according to the Risk Test
Contact Information
For more information about DPP, or to enroll in an upcoming class, contact us at dpp@recreation.ucla.edu or 310-794-6181.
Upcoming Class Schedules
October 2023, Thursdays 12:00-1:00p, starting with an Intro session on 10/26/23 (virtual offering via Zoom + 2 in person sessions)